More Than Just Good Looks, Websites that Deliver ROI.
Web Design that Converts Prospects into Paying Customers.
Building a website that produces tangible results for your business is a science as much it is an art. At the end of the day, what good is a website that doesn't make you any money? Creating a good looking website that also converts visitors into clients doesn't happen by accident.
People already have an impression in their mind of what they expect to see on your website. Does your website reflect a professional image of your business immediately to prospective customers and clients? If it doesn't, you are 100% losing business. The internet has given consumers a massive pool from which they can choose products and services from. If you aren't putting your best foot forward online, they will simply click the next link in line until they find what it is they feel warrants the next step (usually a phone call). Your website should reflect professionalism and convey competence in the mind of potential customers, and it should do so instantly.
"Not only did the team at Click Sluice build me a really good looking website, but the marketing campaign took off almost immediately, bringing in multiple new clients weekly."

Warren Danforth

Spa 35
The Four Pillars of Good Website Design
Target Audience
We use the target audience's needs to design a website based on what they're looking for.
Simple Design
We create clean, professional websites that are aesthetically pleasing and simple to understand and navigate.
Build Trust
Websites should present to a potential client that your business is trustworthy, professional and the best choice to do business with.
Create Action
Use action words and get potential clients to reach out to you. Click to call buttons and contact forms should be easy to find and use.
Importance of Website Branding
We Don't Just Build Websites
We Enhance Brands.
Your website is a direct reflection of your business and your brand. In today's marketing world, it's critical that it convey an image of credibility and professionalism to your prospective clients. Your website can literally create or destroy your credibility in the eyes of a prospective customer or client in an instant.
Having a consistent and professional brand conveys a sense of trust in your website and in turn your company. By implementing strong branding practices, your website will have a much higher conversion rate.
Simple, Responsive Design
Mobile Search Is Accounting For More Than 50% Of ALL Searches Currently
Google's recent search algorithm update for mobile means that in the long term, "mobile friendly" websites will take priority and will be displayed in their search results. Currently those websites have already begun getting priority (appearing higher up on page one).
Bottom line, more and more people are visiting websites from their mobile phone and this trend will continue into the foreseeable future. If you want to convert prospective clients searching on Google into paying clients, you absolutely must have a mobile optimized website.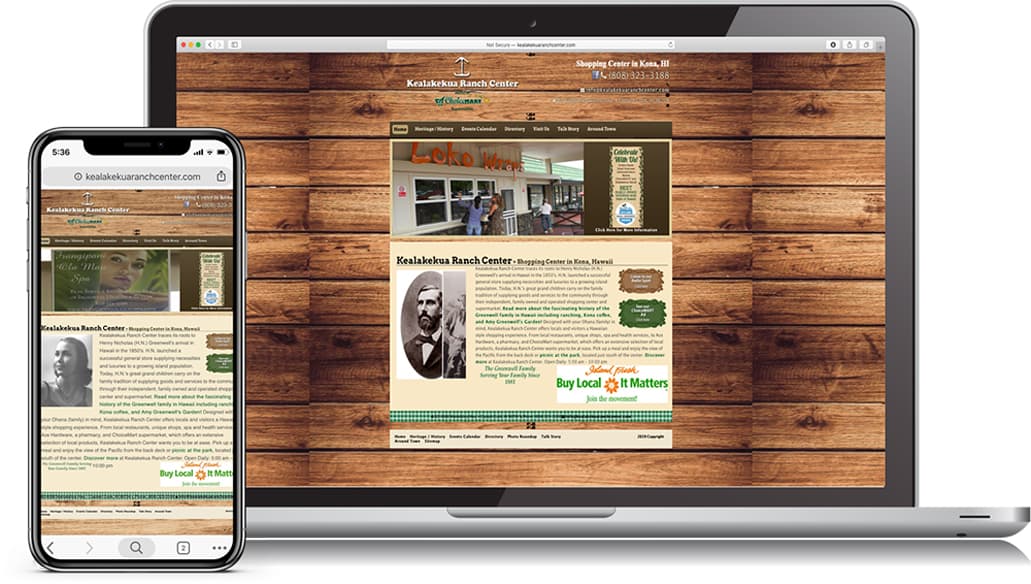 READY FOR MORE REVENUE?
LET'S TALK – SIMPLY CALL OR SCHEDULE A FREE CONSULTATION.